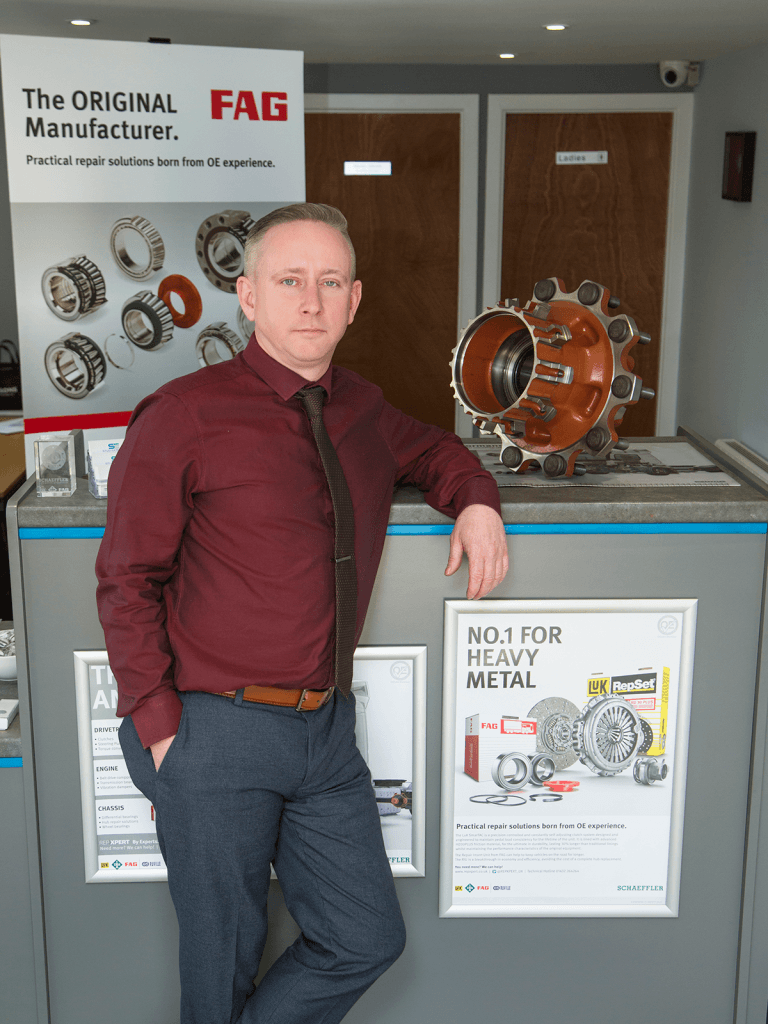 Simon Blair, Managing Director of CV Hubs & Bearings, offers some insight into what he feels is dangerous cost cutting that his company has noted in UK supply chains.
CV Hubs & Bearings is a leading original manufacturer of reconditioned HGV, PSV and trailer wheel hubs. With the worst of the winter weather now hopefully behind us, CV Hubs & Bearings wishes to share the results of its study into the safety and reliability of commercial vehicle wheel hubs, across a range of different suppliers and manufacturers.
The study's aim was to work with CV Hubs & Bearings's supply chain and customers to examine as wide a range of hubs as possible. The investment into the project was primarily driven by concerns around alarming levels of 'aftermarket' wheel hub failure.
CV Hubs & Bearings offers reconditioned hubs on an exchange basis from its purpose built-workshop. The company's in-house technicians had noted an alarming increase in the number of seriously flawed aftermarket hubs, with many of them being of such quality that they are impossible to reclaim. This, in turn, increases cost and creates a false economy. CV Hubs & Bearings had also noted that many of its customers had also reported similar experiences when using alternative aftermarket suppliers.
Nothing could have prepared the CV Hubs & Bearings team for the results of this study. Over the course of the study, Stud Extract uncovered evidence of a dangerous catalogue of failures, for multiple reasons including:
• Inadequate and invalidated designs
• Inaccurately machined castings
• Evidence of counterfeit / inferior bearings being used
To test the products CV Hubs & Bearings supplies to the transport industry, its hubs along with hubs of various other makes including the original manufacturer's hubs were sent to an accredited metallurgist testing center to be analysed for quality and strength.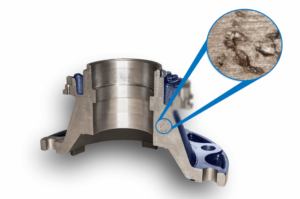 The study revealed a 100% pass rate among CV Hubs & Bearings own hubs, which came as no surprise to the team as they will not compromise safety and quality ahead of price, despite market pressure. CV Hubs & Bearings team pride themselves on working with their transport partners and realise that any downtime is extremely costly for customers. Reiterating the company's commitment to continual improvement, product development and service excellence, CV Hubs & Bearings has announced that the study will continue.
CV Hubs & Bearings philosophy embodies best practices within the new wheel hub and hub reconditioning and repair supply chain as a key transport partner to the UK transport industry. Simon Bair added: "Our hauliers are under enormous pressure to deliver transport solutions on time and on budget. The aim of this study was to highlight 'what good looks like', and to inform and educate the transport industry that the use of these inferior hubs is compromising the reputation of both the UK transport industry and our hub repair market."
When basic reliability and safety are compromised, it can only be a matter of time before an inferior hub directly causes a serious road incident or bearing failure, according to Simon. "We would highlight that anyone offering 'unbelievably' low priced wheel hub is generally supplying an inferior product, CV Hubs & Bearings only provides wheel hubs to the exacting standards of the original equipment and we would urge our customers to ensure that when considering purchasing replacement wheel hub products, that they ensure that the supplier's hub products are comprehensively audited for safety and reliability.
"Quality components and safety-critical products work in partnership with the needs of the wider transport supply chains, and should never be compromised, no matter the cost pressure in a highly competitive haulage market."

Speaking to FACTS Magazine…
Simon explained that CV Hubs & Bearings insight into the components it looked at for the study is borne out of decades of experience both from the point of view of product development and hands-on industry experience.
"My background was as an HGV mechanic and as a qualified automotive electrician. I worked alongside my father and he was an HGV mechanic for over 30 years.
"We have a workshop full of ex-mechanics and ex-engineers. There is a definite understanding that we have through hands-on experience."
This experience and perspective helped CV Hubs & Bearings to examine a cross-section of the market, highlighting issues they found with their own collective experience that otherwise may have slipped through – which could potentially lead to catastrophe.
"We have a catalogue of examples of failures that we use on a daily basis to identify problems going forward. We tried to break the overall mechanical side of it down. We see the end-user side of it because we all come from an engineering or mechanical background – we know what happens on the vehicles going down the road."
With worries over the safety of inferior parts that Simon and the team at CV Hubs & Bearings were coming across, he was moved to act and has been campaigning to his local MP and urging that the government to act and provide a minimum standard for components being fitted to HGVs. "When you are carrying 44-plus tonnes down the road, you are not just trying to get the cheapest part to do the longest job. You are thinking about the general public and the public's safety as opposed to your profits.
"We work on a basis that we want product safety as opposed to profits. We have worked at the other end of it as HGV mechanics. We have an understanding of the hauler. We understand where they are coming from, but we do not want them to make a general mistake of fitting something completely inferior and there being a catastrophe – it is just not right."
Back to news