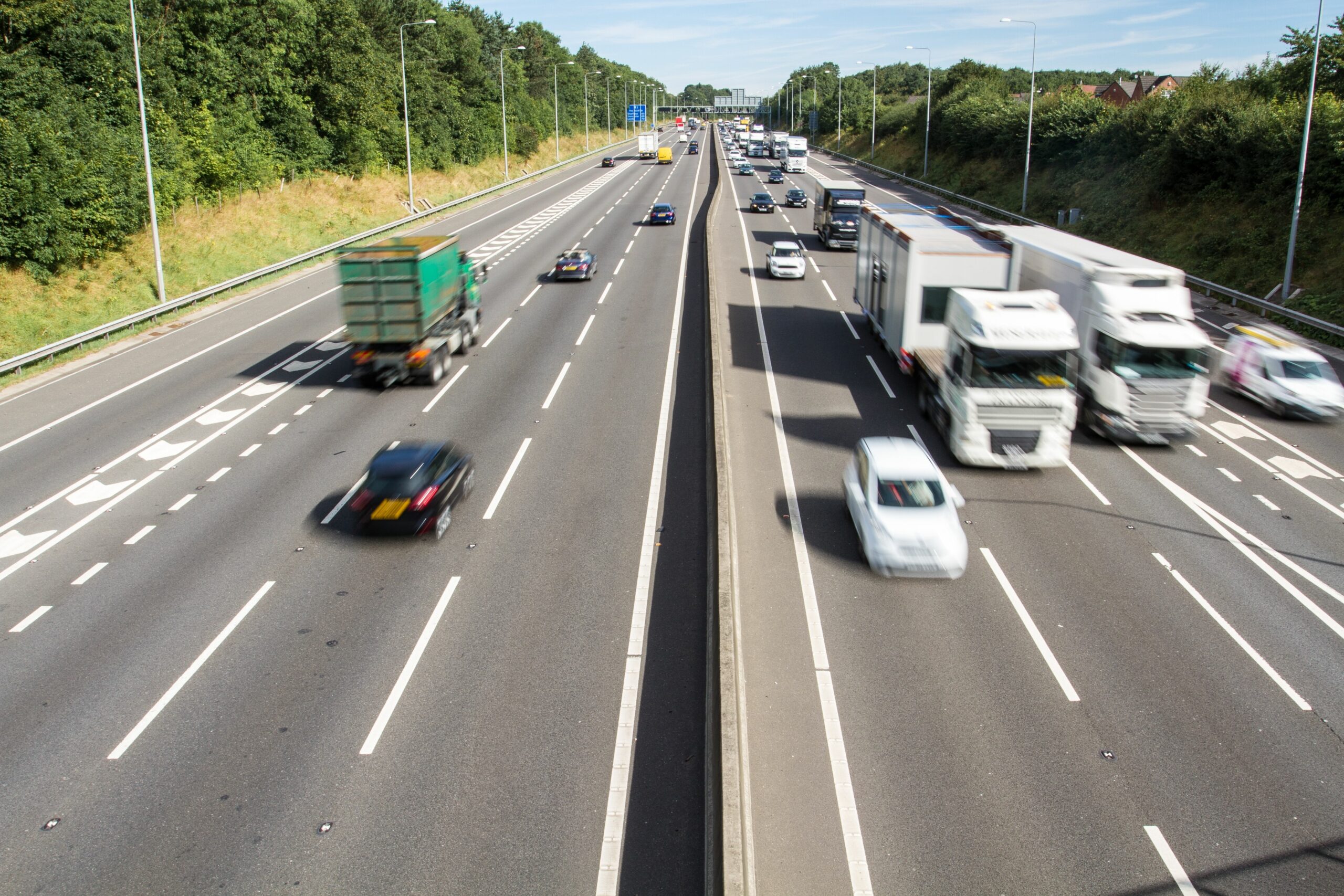 This is a great time to be an HGV driver in the UK. Thousands of vacancies are unfilled, making it an employee's market. Skilled drivers have more choices about the type of job they want than at any time in recent decades. People are being encouraged to come back to the industry, with new recruits coming from a wide range of different backgrounds. Salaries are rising at a faster rate than inflation as companies compete to attract drivers.
The situation UK-wide is positive but are there any particular areas where drivers are in greater demand?
Here we'll take a look at how the UK regions compare.
Yorkshire & The Humber
Ask a Yorkshireman and he'll tell you that Yorkshire is the most important place in the country, and when it comes to logistics at least he might well have a point.  The region is slap bang in the middle of Britain, with a network of key rail, road and sea links putting it at the heart of UK logistics.
This makes it one of the best places in the UK to be an HGV driver with more job prospects per 1,000 of the working population than any other region. Industries such as textiles, manufacturing and agriculture all require road transport, and they're industries whose importance is growing in the region.
There are not only homegrown industries that are looking for drivers. The Port of Hull handles approximately 10 million tonnes of cargo every year, and around £12 billion in trade. Most of that cargo will ultimately need to be transported by road.
Average driver salaries in Yorkshire have traditionally been slightly lower than in other regions but the gap is narrowing. On average, drivers can expect to earn between £25-£35,000.
West Midlands
If it's a high salary you're after then the West Midlands is the best place to be an HGV driver, with salaries ranging from £37,488 – £48,000. Add to that the relatively affordable cost of living compared to other regions and the West Midlands wins out as the place where your HGV salary goes further.
With a strong retail and manufacturing base, the West Midlands provides good prospects for anyone looking for an HGV job. Its position at the heart of the UK road network means that many companies that rely on road transport are based there.
East Midlands & East Anglia
Across the other side of the Midlands and into East Anglia, HGV drivers don't command the same salary but employment opportunities are plentiful. Salaries range from £29,750 – £37,500 but house prices are some of the lowest on average anywhere in the UK. With its strong agricultural and food and drink sector, there are plenty of opportunities available for drivers.
With its key position on the M1 and A1, the East Midlands is a part of the country that many drivers get to know well even if they're not based there themselves.
Wales
With average driver salaries in Wales at just £28,362 the Principality might not seem like one of the best places to be an HGV driver. However, it's important to remember that the conurbations of South Wales and North Wales have strong links with cities and regions over the border in England, meaning that people in those parts of the country often command higher wages than jobs in more rural areas.
The latter tend to be more local and based in agriculture where salaries are traditionally lower. If you fancy a relatively local job in beautiful surroundings with a low cost of living, then parts of rural Wales provide a great opportunity for HGV drivers looking for a lifestyle change.
Scotland
The average driver's salary in Scotland is a little higher than in Wales, standing at around £30,500 and prospects differ considerably across the country. The traditional industrial heartland of central belt Scotland always provided well-paid and plentiful driving jobs, and now the emphasis is on manufacturing and logistics.
More rural areas such as the Highlands are dominated by industries such as quarrying and forestry, both of which have a steady need for skilled drivers. With the cost of living lower than the UK average, being a Scotland-based driver has some attractive benefits.
North East
The North East has one of the lowest costs of living in the UK but, on average, drivers in the region are paid higher than the regional average salary at £32,500. This means that drivers and their families in the region can enjoy a great quality of life. There's no shortage of vacancies either with plenty of opportunities for long or short-term drivers.
North West
The North West has always been a great place for driving jobs. With its manufacturing and industrial background, as well as its positions on key logistical routes, drivers are always in demand. Many companies choose to base themselves in the region meaning well-paid long-term jobs can always be found.
London & The South East
London and the South East have some of the highest living costs in the UK as well as the most dynamic economies. Proximity to the main channel sea crossings means that many companies choose to base themselves in the region.
Despite the higher living costs, average HGV salaries in both London and the South East are similar to those in other parts of the country at around £32,500. Some jobs can command significantly more with more opportunities for long-haul employment in the region.
South West
A relatively high cost of living and lower than the national average HGV salaries means the South-West may be less attractive for would-be HGV drivers. As with Wales and other rural areas, many jobs are local and based around the region commanding lower salaries. That said, positions are plentiful and if you're an HGV driver planning to relocate to the South West, then you shouldn't have any difficulties finding permanent employment that suits your lifestyle.
Overall, it's never been a better time to be an HGV driver in the UK. A booming jobs market, rising salaries and plenty of choices mean that qualified drivers are in demand. Where will your HGV license take you?
Back to news