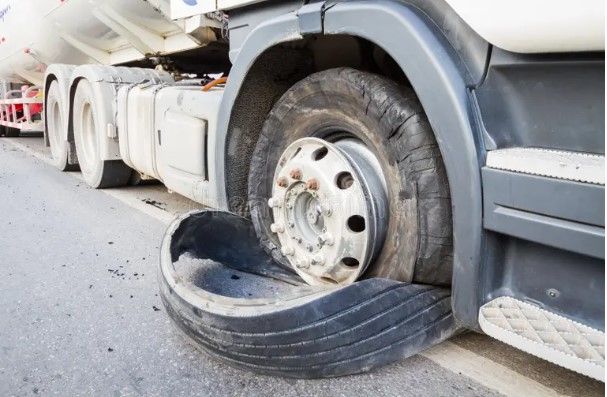 Your wheel hubs can attract dirt, grime, debris, and brake dust over time, impacting their performance and ultimately leading to their failure. Properly cleaning the wheel hubs removes this dirt and helps to prolong their lifespan. However, it's important that you use the right cleaning products to avoid inadvertently harming the wheel hubs and surrounding components.
What cleaning products should be used to clean wheel hubs on a large commercial vehicle?
Larger commercial vehicles have specific needs and challenges when it comes to cleaning. Commercial vehicles have a unique set of cleaning requirements due to how they are used. They encounter dirt, debris, and poor road conditions on a daily basis, and therefore have heavier-duty cleaning needs.
What kind of wheel hub cleaner should be used on large commercial vehicles?
Non-Acidic Wheel Hub Cleaners
Non-acidic wheel cleaners are an effective option for cleaning wheel hubs on larger commercial vehicles. They are safe to use and are formulated to remove tough dirt, brake dust, debris and grime without causing damage to the surface of the wheel or any nearby component. They are water-based and generally environmentally friendly, making them an ideal choice of wheel hub cleaner.
Heavy duty degreasers are developed to tackle stubborn grease and grime build up. Make sure you use a degreaser that is safe to use on wheel hubs as your wheel hub cleaner.
A good all-purpose cleaner is a versatile product that can be used to clean various parts of your vehicle. They're generally safe for use on a range of surfaces, including metal, plastic and rubber, making them suitable for use as a wheel hub cleaner. Be sure to check the details of the cleaner to ensure that it is appropriate and always follow the manufacturer's instructions.
Best cleaning products on the market to use
There is a wide range of cleaning products available for cleaning wheels and wheel hubs. Some of the best regarded wheel hub cleaners on the market include:
Meguiar's Hot Rims Wheel Cleaner
This is a non-acidic cleaner that is most wheel materials, including painted wheels, chrome and aluminium. It effectively removes tough dirt, debris and brake dust without any risk to the wheel surface.
This highly recommended product is ideal for heavy-duty cleaning. It provides safe effective cleaning of stubborn dirt and road grime. It is acid-free and suitable for a range of materials.
Griot's Garage Wheel Cleaner
This product features a balanced, high-tech formula that is safe and effective on wheels. It's suitable for a wide range of materials without compromising on cleaning power. Allow it to remain on the wheel for 3 to 5 minutes before wiping it clean.
Simple Green All-Purpose Cleaner
This versatile, all-purpose cleaner is non-toxic, biodegradable and non-abrasive. It's ideal for all kinds of industrial cleaning. It's acid-free, making it suitable for a range of materials and won't damage your wheel hub components.
At CV Hubs & Bearings, we're experts when it comes to all things wheel hubs. To find out more about our products and services or to have your questions answered, call +44 (0) 161 370 3344 or contact us online.
Back to news