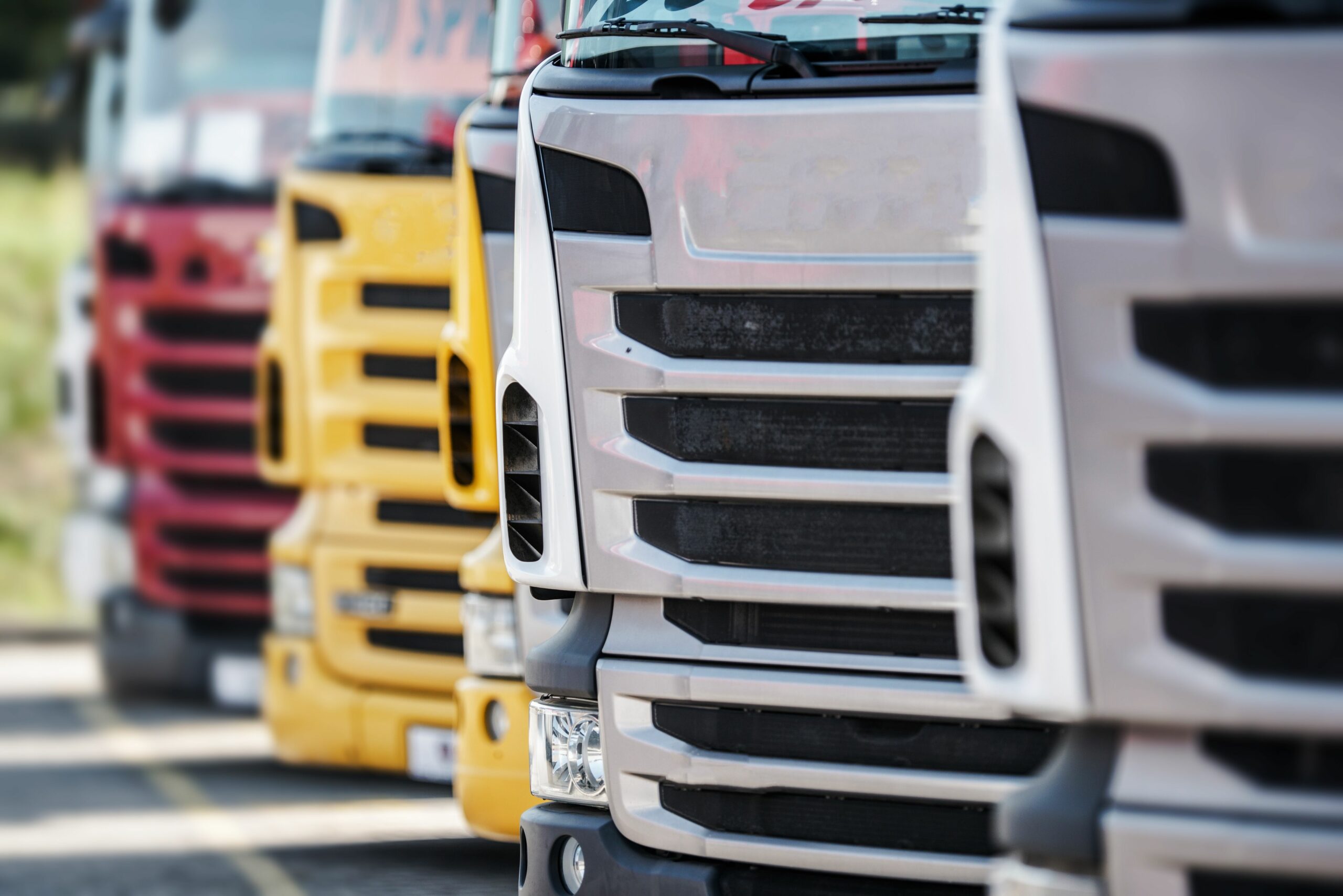 Good HGV wheel hub assemblies have to do a lot of work while carrying a considerable load. They are built to withstand serious use but eventually they will suffer inevitable wear and tear. While slow deterioration over time is to be expected, they can suffer quicker and more substantial damage due to a variety of factors.
What are the causes of wheel hub damage on an HGV?
Impact damage
One of the chief reasons why an HGV wheel hub can sustain damage is as a result of an impact. If your tyre hits the kerb, a pothole or another large obstacle hard enough, it can damage the wheel bearing. In some instances, the bearing can break or become weaker leading to its eventual failure.
If the vehicle is driving differently or has developed an unusual noise after hitting a substantial pothole, the wheel hub assembly may have sustained some damage. It's important to remember, however, that HGV wheel hub assemblies need to be stronger than those on a car and will usually withstand impacts better than those on a smaller vehicle. Over time, an HGV may encounter more potholes than an average car ultimately leading to wheel hub damage.
Incorrect alignment
The job of the wheel hub is to connect the axle and the wheel to allow the wheel to spin smoothly. When the vehicle is travelling in a straight line it should only put minimal stress on the wheel bearing. When the vehicle is out of alignment it will pull, meaning that the driver has to compensate to keep the vehicle moving in a straight line. This places the bearing under added stress causing the bearing to wear out faster.
Contamination
As with all vehicle components, wheel hubs are continually being exposed to dirt, dust, water and other contaminants. During the winter months, they will be subjected to road salt and magnesium chloride. During wet weather, water will splash on the parts in the undercarriage.
Wheels hubs will be exposed to all of these contaminants and will take the brunt of the elements. They are designed to withstand the worse that the elements can throw at them but over time they will begin to deteriorate. Wheels hubs are particularly vulnerable so may show signs of corrosion and other damage prior to other component parts.
Poor installation
If a wheel hub assembly has been incorrectly or poorly installed it's more likely to suffer damage sooner. Even the simplest errors, such as using the wrong tools, can lead to damage to the interior or exterior of the wheel bearing. This can then cause the wheel bearing to fail prematurely. If older parts such as nuts, bolts and seals are reused, it can cause wheel end bearings to operate unsafely, increasing the risk of an accident.
While it's relatively straightforward to replace a wheel hub assembly it can be advisable to have it carried out by an experienced mechanic to reduce the risk of incorrect installation becoming a problem.
Quality
Wheel hub bearings are required to do a lot of work so the quality of the wheel hub assembly can make all the difference when it comes to longevity. Bearings are precision products that are the result of complex manufacturing processes. Low-quality steel may have had poor heat-treatment so it can spall and wear prematurely. They may also can contain hard or soft metal that can lead to failure. It's therefore important to ensure that you only choose durable, high-quality and strong bearings for your HGV vehicle to reduce the risk of damage and failure.
High-quality and reliable wheel bearing products
CV Hubs & Bearings only supply the highest quality wheel hub parts to the commercial vehicle industry. We're a one-stop shop for all things HGV wheel hub related. Our warehouse is stocked with more than 200 different new and remanufactured wheel hub products, all of which are available on an exchange service.
All of our remanufactured hubs are supplied with a one-year warranty, as standard.
Why not take a look at our extensive range of products or contact us today to find out more.
Back to news